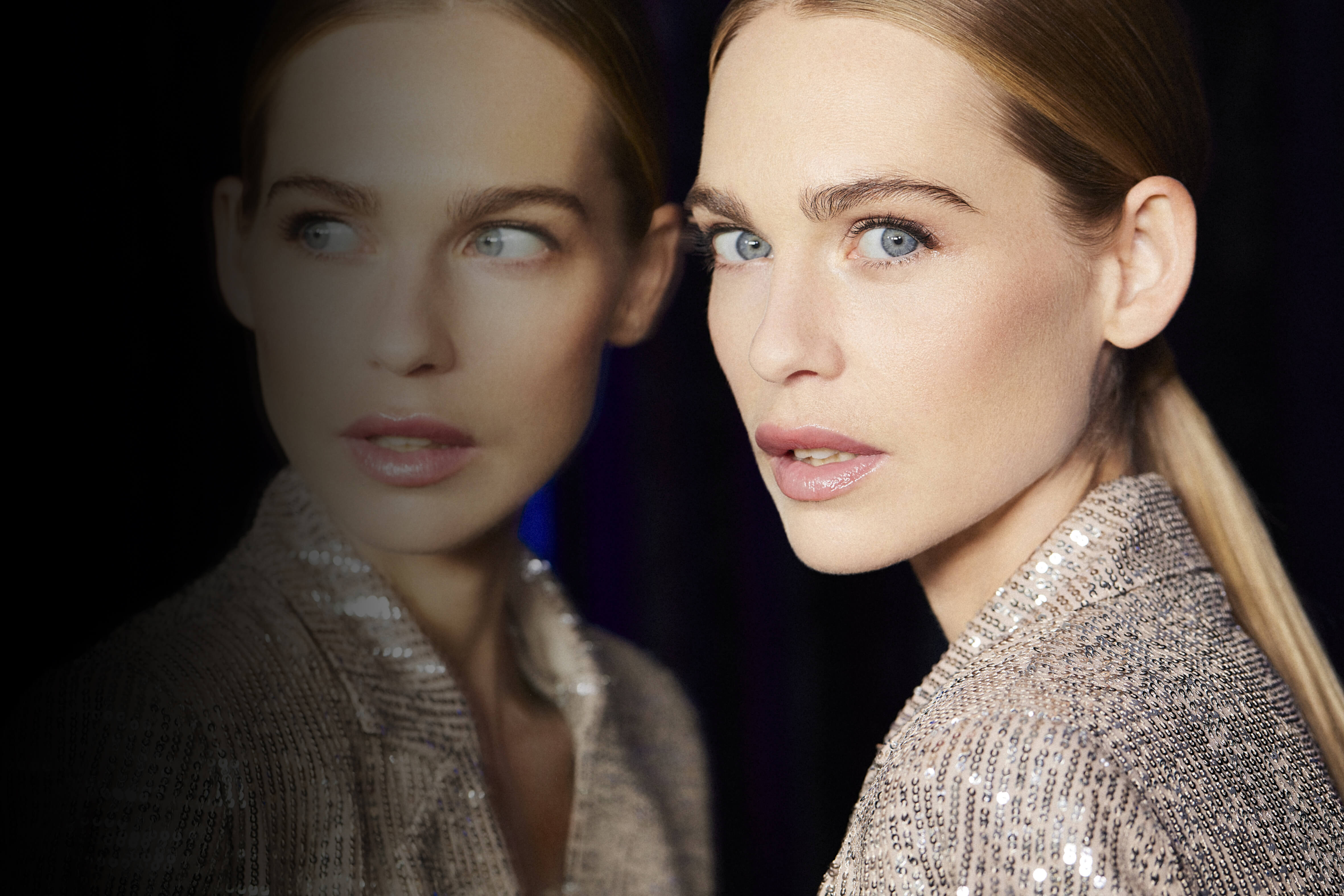 Discover MaiLi Precise
Youthful Radiance
Real Results using MaiLi Precise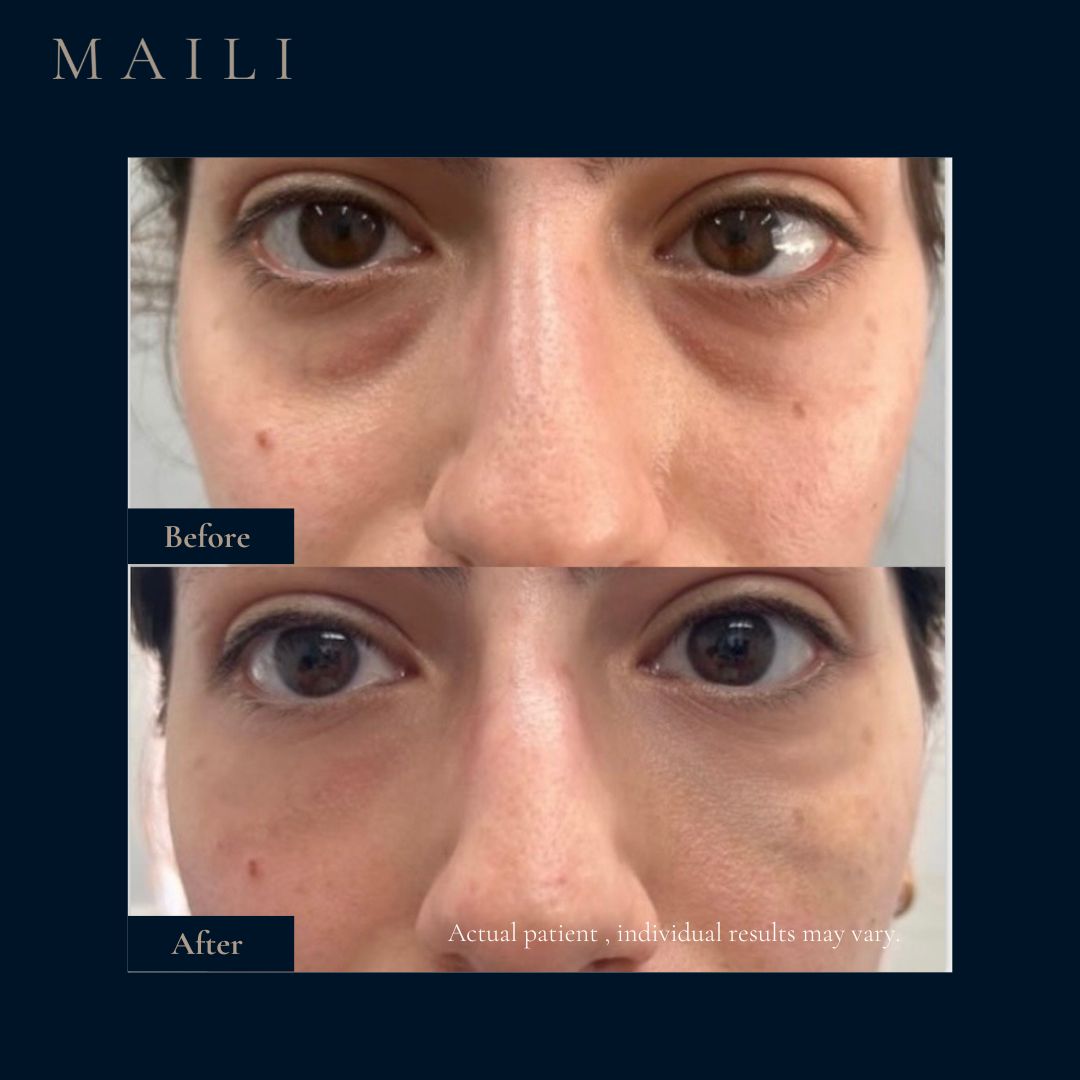 Tear troughs treatment by Heidi Dollimore Aesthetics, Newcastle-Upon-Tyne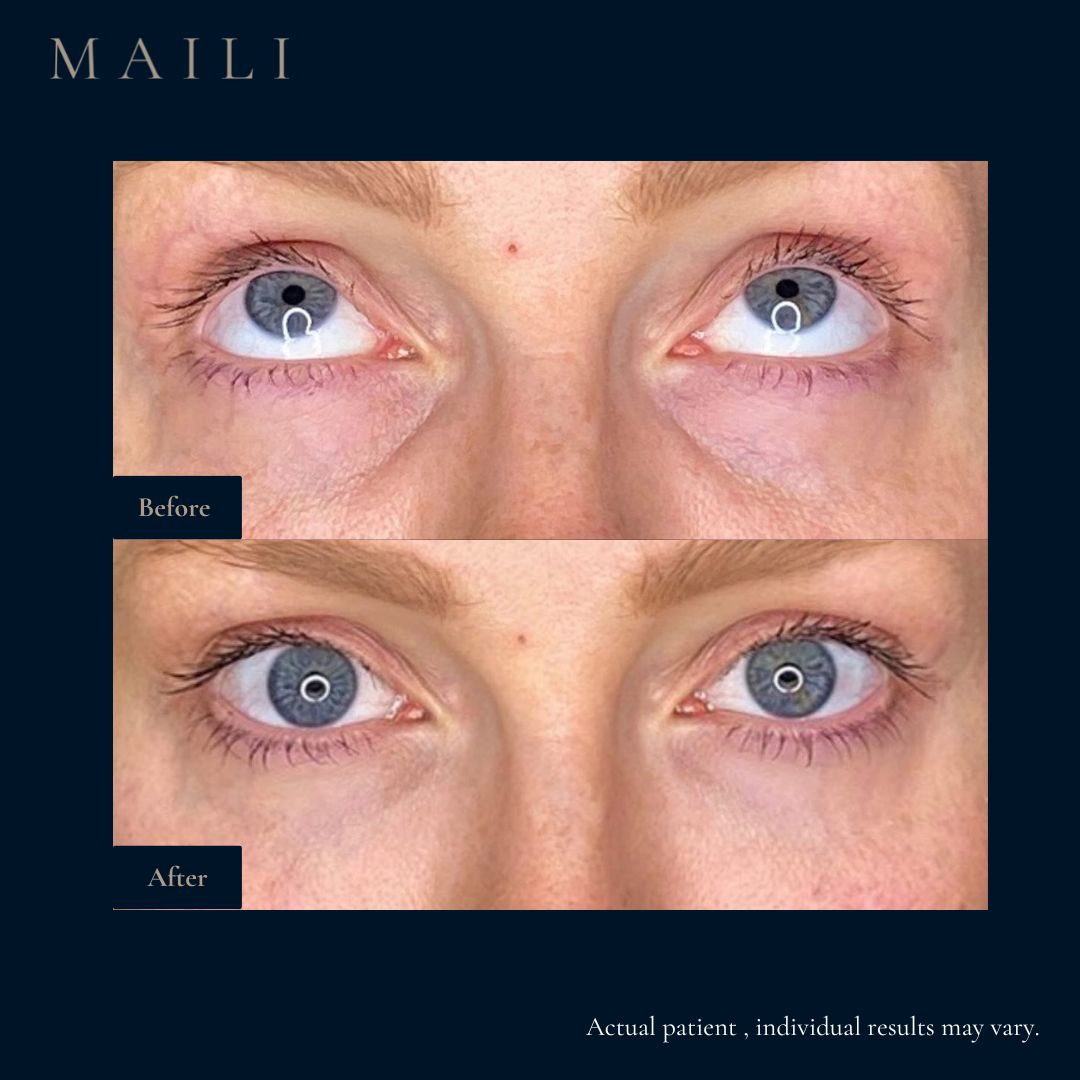 Under Eye treatment by Injectual, London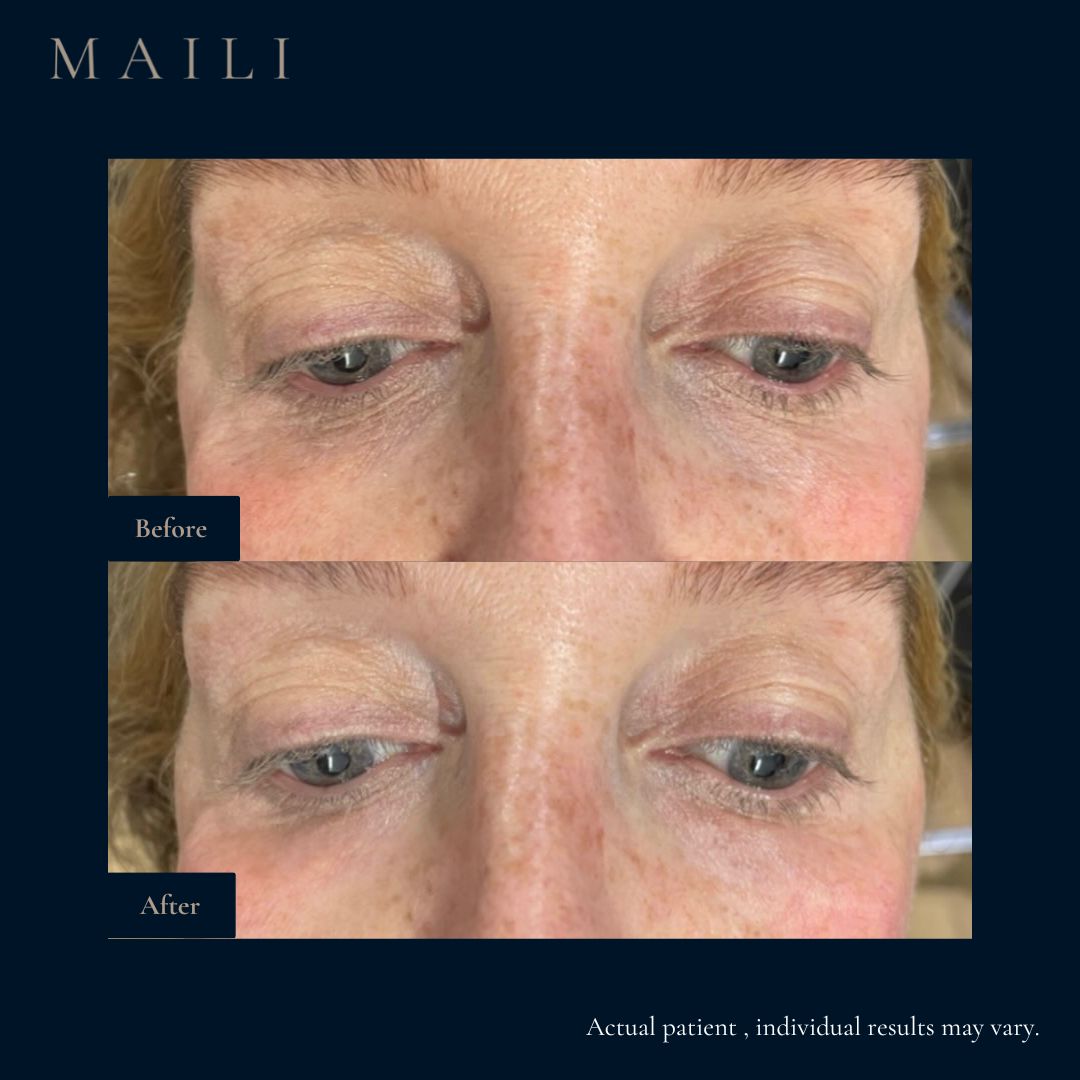 Tear Trough Filler by Dr. Tina Liu Campbell at Love The Dentist, Mobberley
What other Practitioners' are saying about MaiLi Precise...
Maili Precise is now my go-to product for tear troughs it gives beautiful natural-looking results with no swelling. It is also a fabulous product for a subtle lip augmentation in the younger patient but a fabulous tool in older more dehydrated lips.
MaiLi Precise is a versatile HA filler that can be used to treat both the lips and the under-eyes. I often find I don't use a full syringe in one area so I can use it elsewhere on my patient's face.
MaiLi Precise is my go to for natural looking tear trough hollows, undetectable lip enhancements and superficial fine lines. Precise lives up to its name, it's precisely perfect.

Technical Information
MaiLi Precise can be injected directly into the dermis or intra/sub-dermal or between mucosa and muscle.
MaiLi Precise comes as four individually packed syringes with 4x30g needles per box. Each syringe contains 1ml of MaiLi Precise which contains 3mg/ml.
MaiLi Precise Overview
MaiLi's ultimate skin finishing treatment to smooth wrinkles and fine lines for long-lasting radiance. It has been specifically designed to treat fine lines with long-lasting effects.
MaiLi Precise has been indicated for: Facial reconstruction of structural defects from congenital or medical origin scar tissue; Aesthetic treatment of fine-lines, medium-sized skin depressions; Lip definition or enhancement and Periorbital area (tear trough)*
Contact us
If you have any questions about MaiLi or related treatments, please ask us here and we will quickly get back to you.