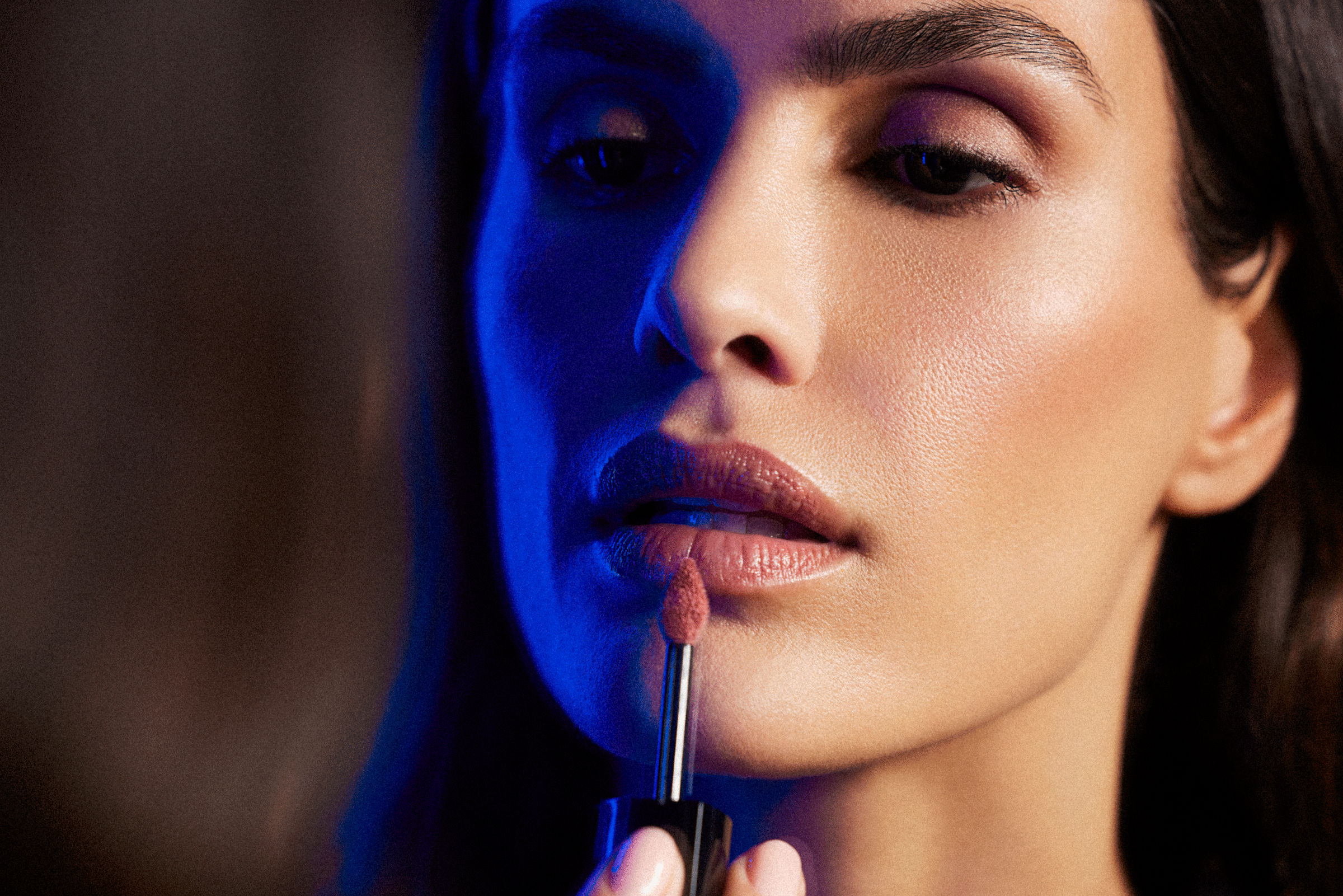 #MaiLiLipsFTW
MaiLi Lips For The Win!
We are launching a 5 week long Instagram competition for the best Before & After comparisons of MaiLi in the lips with some fabulous prizes to be won!
We're so proud of the results we've seen on Instagram from MaiLi lip augmentations! We want to see more of your patients with the most beautiful MaiLi lip transformations. We have 3 amazing prizes to be won and an outstanding expert panel of judges who will be deciding the winners. Competition closes on Friday 9th September 2022 at midnight.
How To Enter?
Entering the competition couldn't be easier follow the 4 simple steps below:
Order your MaiLi products today via your Sinclair area manager.*
Upload the amazing before and after of a lip transformation onto your Instagram grid.
Tag your post with @maili_uk.
Use the following hashtag to make sure we don't miss it #MaiLiLipsFTW.
Did you know that you can enter multiple times with different cases and increase your chances of winning!
* Please note this order will receive a 40% OFF RRP discount. Don't worry if you don't know who your area manager is click here to find them.
Prizes For The Winning Entries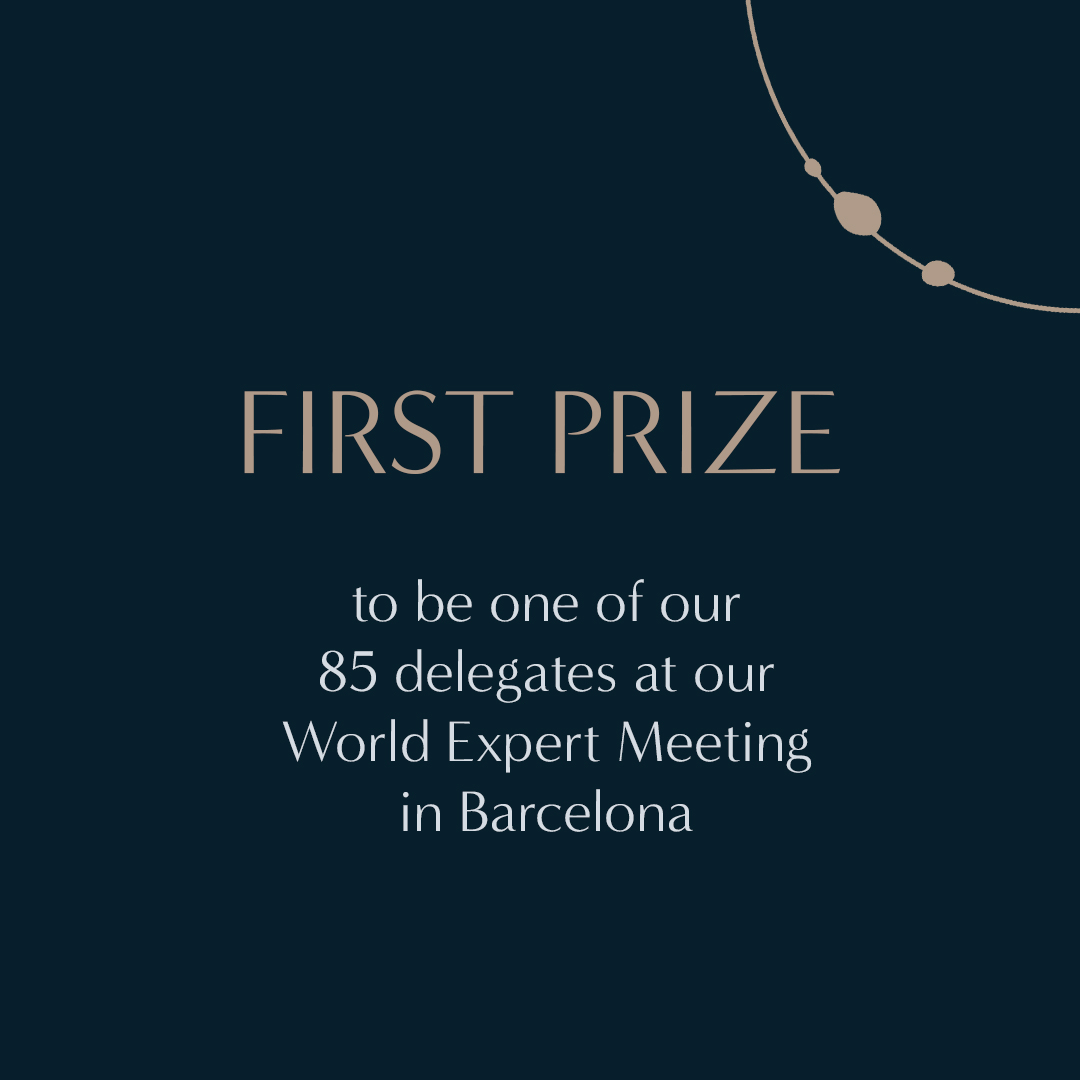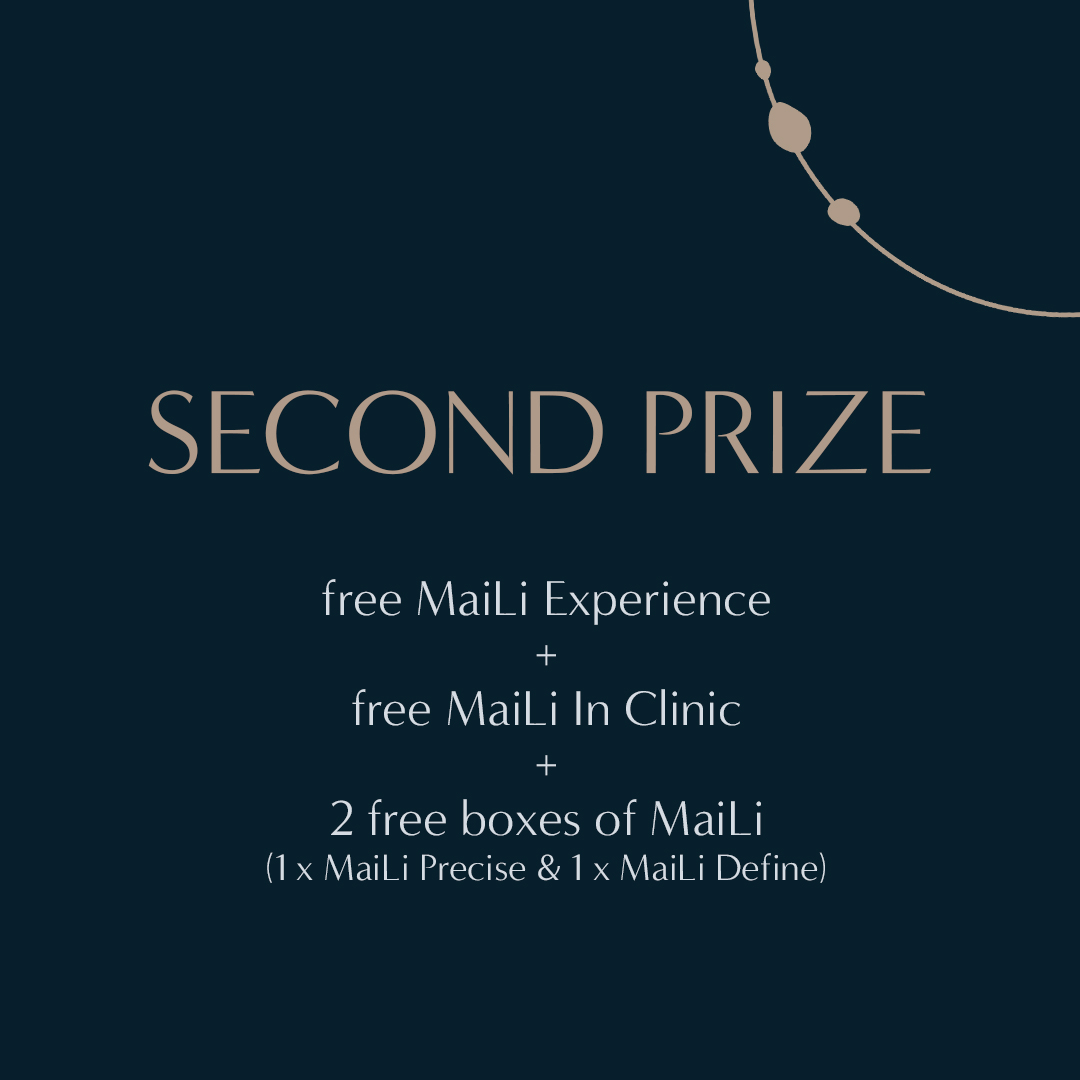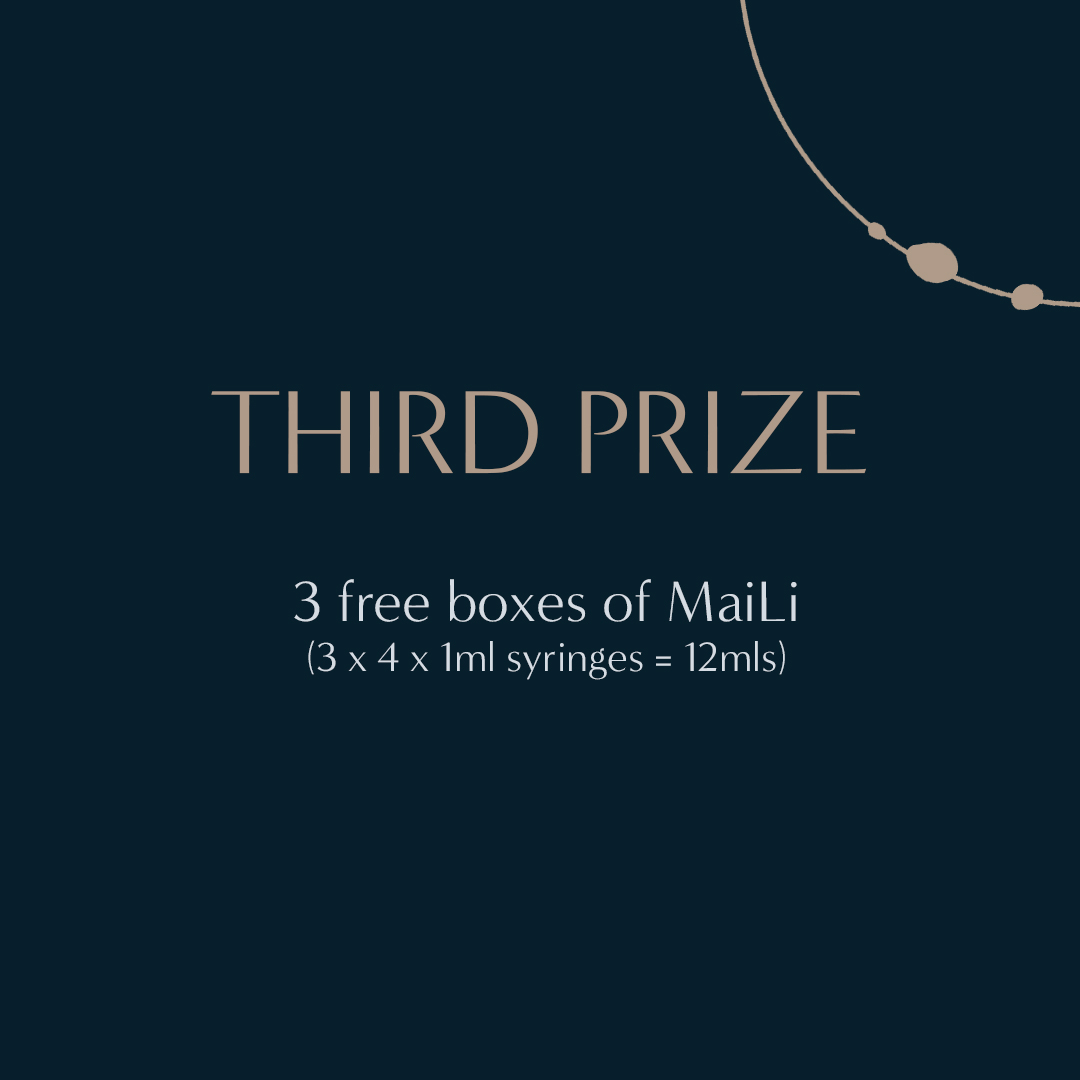 What does FTW mean?
FTW is defined as an abbreviation "for the win," meaning something that you are commenting on is a good thing. Traditionally used by gamers this has been a term that has been adopted more in the mainstream with the advent of social media.
Introducing our Panel of Expert Judges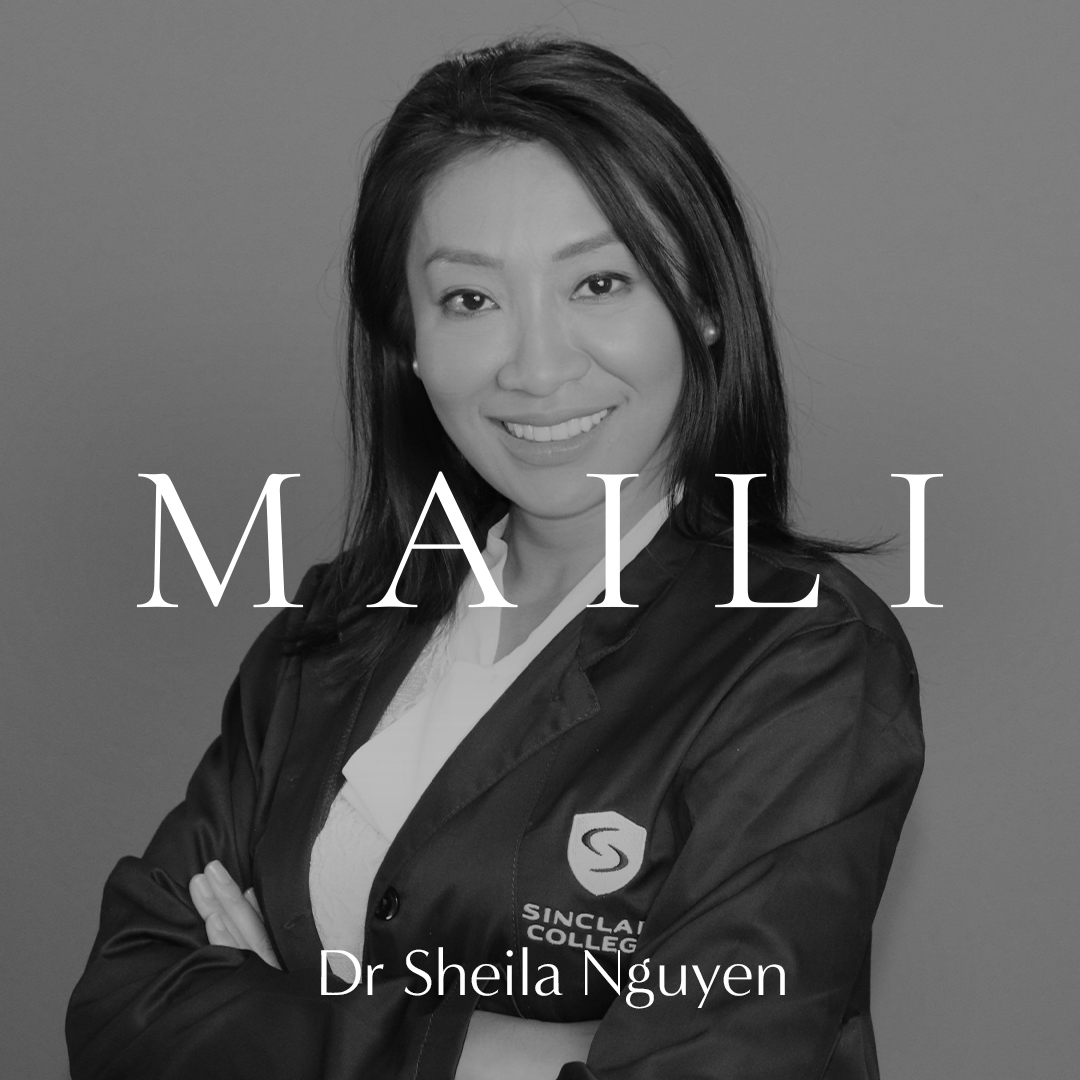 Head Judge: Sheila Nguyen
Specialty: Dentist
MaiLi Trainer

IG: @dr.sheila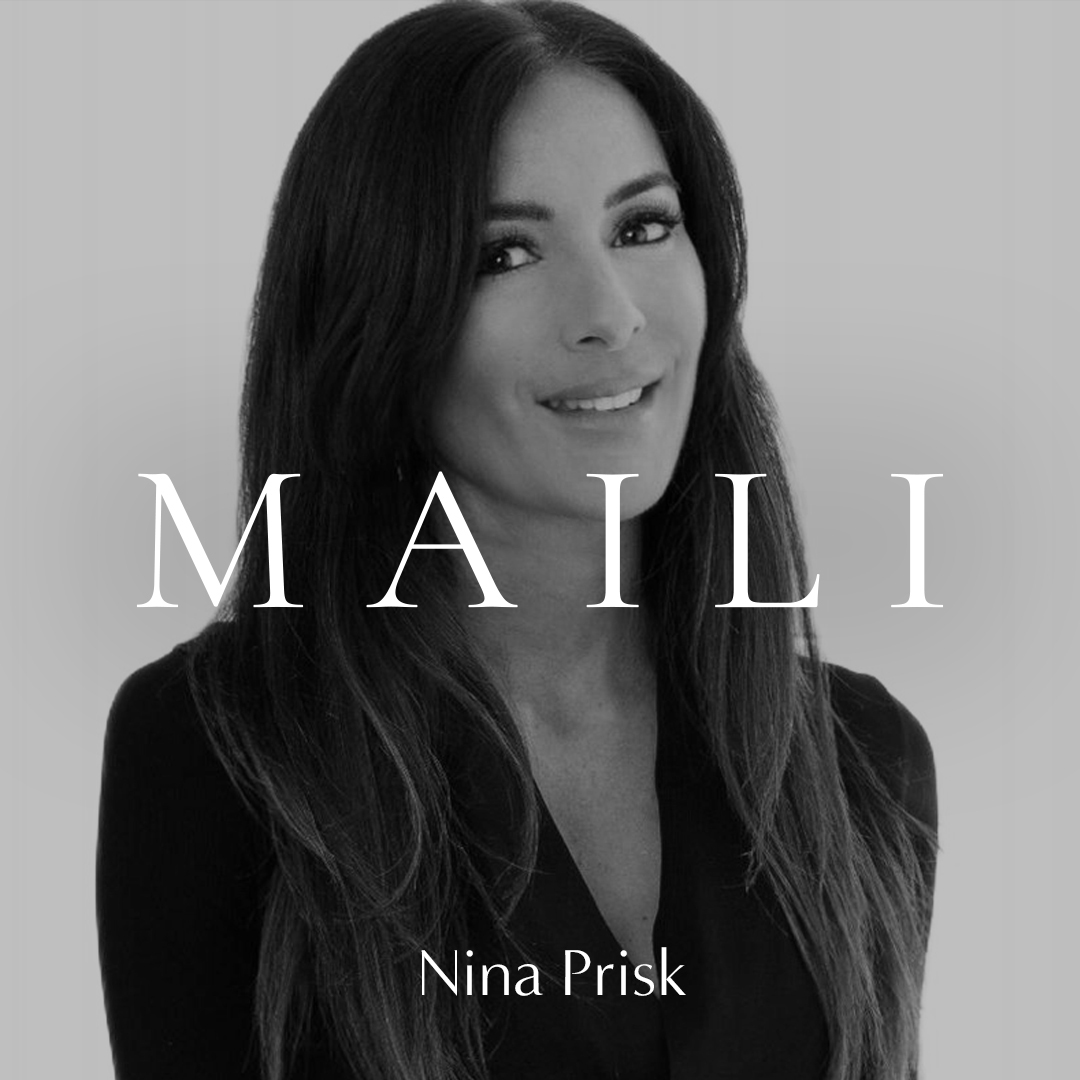 Judge: Nina Prisk
Speciality: Nurse Injector
MaiLi Trainer

IG: @updateaesthetics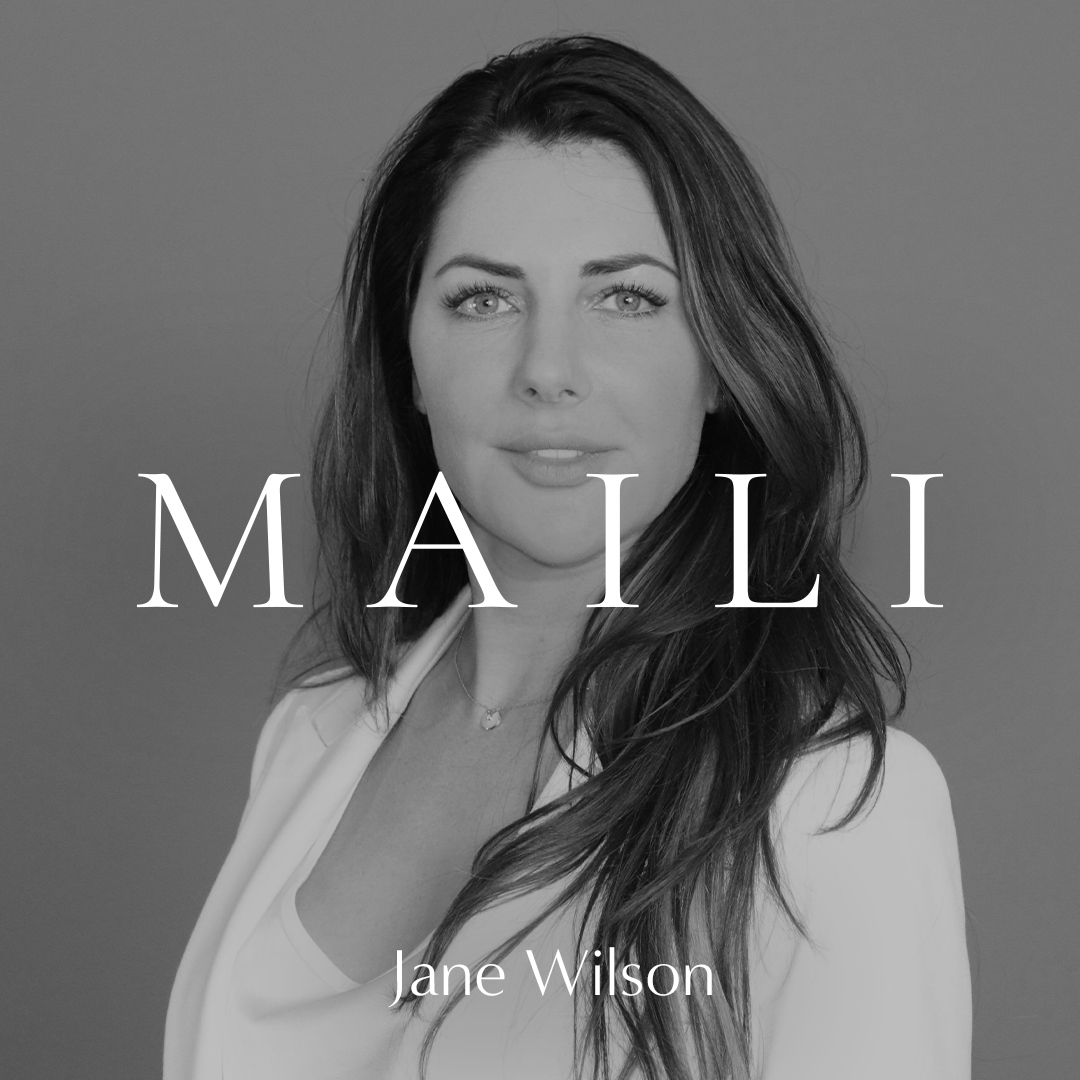 Judge: Jane Wilson
Speciality: Nurse Injector
MaiLi Trainer

IG: @jwaesthetics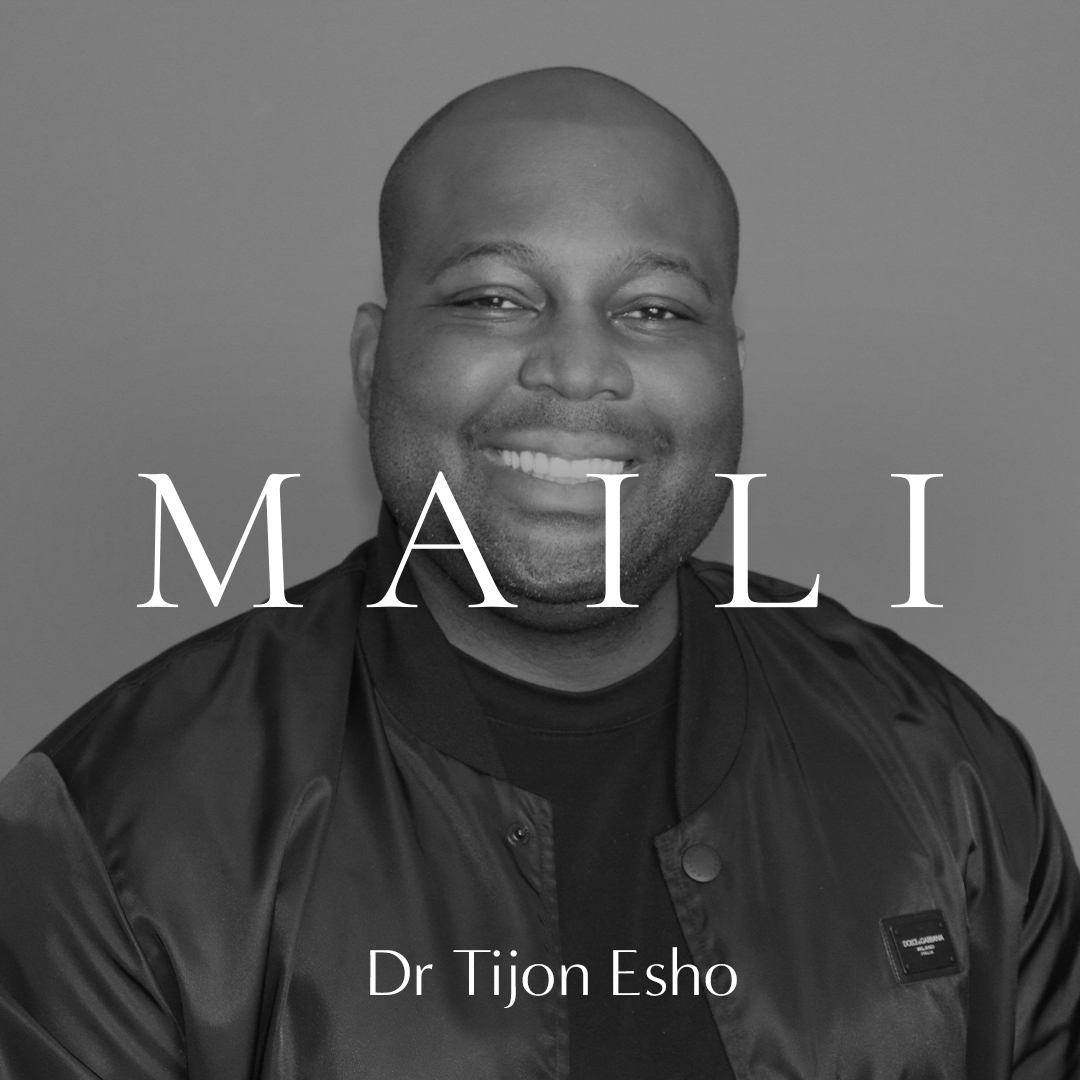 Guest Judge: Tijon Esho
Speciality: Aesthetic Doctor


IG: @drtijonesho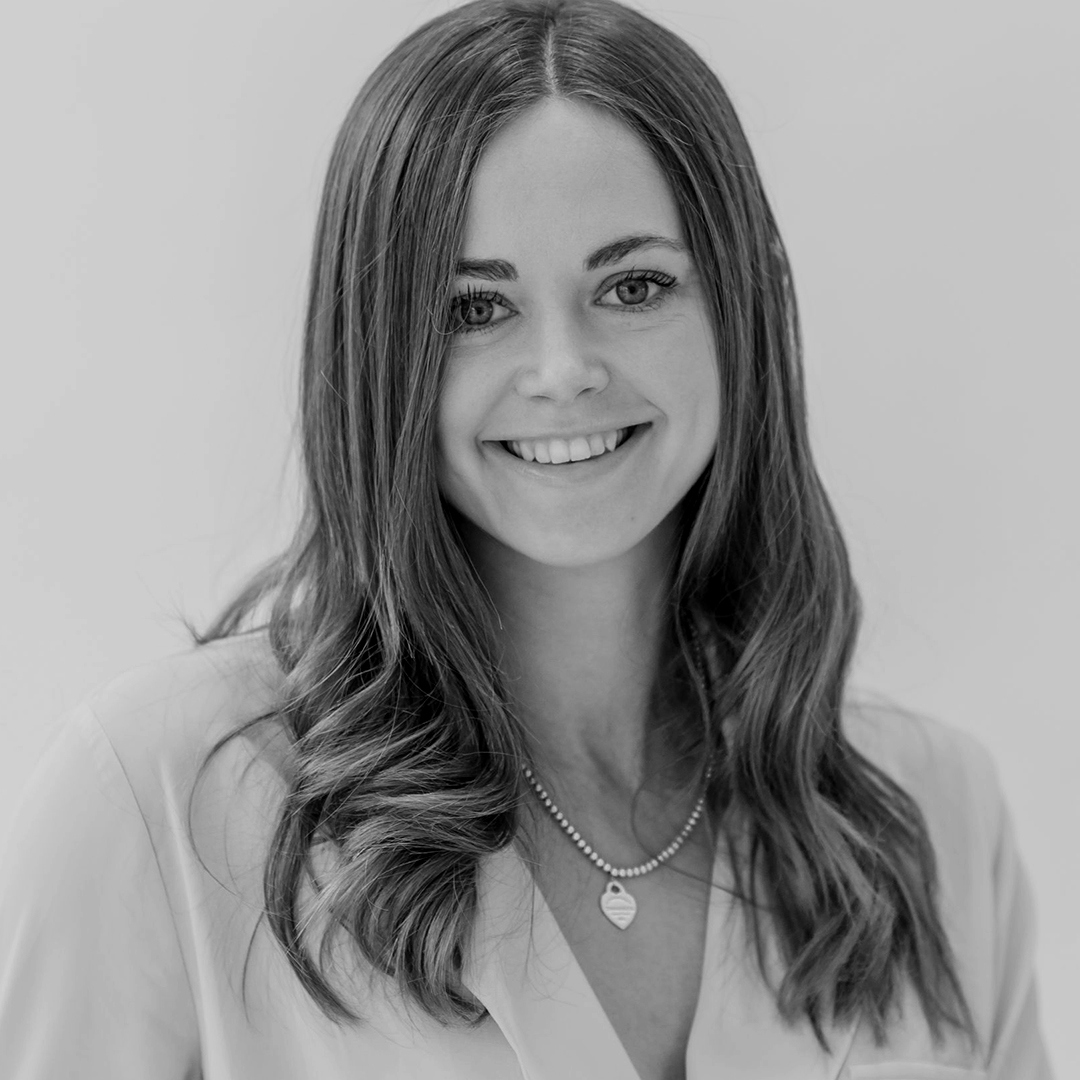 Independent Judge
Shannon Kilgariff is the Editor and Content manager for the Aesthetics portfolio.
Shannon has been covering the latest industry developments in the medical aesthetic specialty for more than six years, and has worked closely with industry stakeholders including associations, key opinion leaders and leading pharmaceutical companies
Order via your Sinclair Area Manager
All orders must go through your area manager in order to qualify as a valid competition entry. Please note when you order via your area manager we will be able to offer you a one time only 40% OFF RRP discount.
MaiLi Lips Instagram Competition Terms & Conditions 2022
BY SUBMITTING A COMPETITION ENTRY, YOU ARE AGREEING TO BE BOUND BY THESE TERMS AND CONDITIONS.
1. The Promoter.
1.1 The promoter of the competition is Sinclair Pharmaceuticals Limited (company number 01007146) of Eden House, Lakeside, Chester Business Park, Chester CH4 9QT ("Promoter" or "we" or "us").
2. Competition.
2.1. The competition is free to enter to all individuals resident in the United Kingdom who are medical professionals over the age of 18 years registered with the Promoter in the United Kingdom and who fulfil all of the Entry Requirements and other provisions of these terms and conditions. In these terms and conditions "You" means any person who seeks to enter the competition.
2.2 Three prize winners will be chosen from all successful entrants to the competition by an expert judging panel and such winners will consist of a first prize winner, a second prize winner and a third prize winner. Further details relating to the prizes and how they will be awarded are set out below in these terms and conditions.
3. Start date and closing date.
3.1. The competition will run from 00:00 on 28 July 2022 (the "Opening Date") to 23:59 on 09/09/2022 (the "Closing Date") inclusive. The Promoter may change these dates at any time at its complete discretion and give notice of any such changes via its Instagram page.
3.2 By entering this competition, You are deemed to have accepted these terms and conditions, together with our Privacy Policy (as referenced in paragraph 12.4 below) in respect of our use, storage and other processing of Your personal information and You agree to be bound by both of these documents.
4. How to Enter
4.1. All entries to the competition must comply with the entry requirements set out in this clause 4 below ("Entry Requirements") as well as the eligibility criteria in clause 5 ("Eligibility Criteria") and all other requirements of these terms and conditions.
4.2 All Entry Requirements must be fully completed by no later than the Closing Date (as changed from time to time by the Promoter pursuant to clause 3.1 above). All entries or Entry Requirements received or completed (in whole or in part) after the Closing Date will be automatically disqualified.
4.3. To enter the competition You must:
a) on the Closing Date be following @MaiLi_UK on Instagram; and


between the Opening Date and the Closing Date, order at least one box but no more than 25 boxes of MaiLi Precise and/or MaiLi Define via your account manager to qualify (quoting the code "MAILILIPSFTW ") for this competition and to receive 40% off RRP. The Promoter shall be entitled to decline any orders placed for boxes in excess of the maximum stated in this clause; and


between the Opening Date and Closing Date, post a genuine before and after photograph showing the results of a MaiLi treatment carried out by You between the Opening Date and Closing Date to your Instagram grid (which must be on a public profile). On Your post you must tag @MaiLi_UK, add a caption discussing your experience and how you achieved the lip transformation using MaiLithe hashtag #MaiLiLipsFTW.

4.4 To enter this competition You must have fulfilled all of the Entry Requirements by the Closing Date and not only part of them and entries (or parts of an entry) made on behalf of another person (including, without limitation, another person making an entry or part of any entry on Your behalf) will not be accepted and joint submissions are not allowed and such entries will be automatically disregarded.
4.5 The competition entries will be judged by a panel of five judges, at least one of whom will be an independent judge, based on which three entries, in their opinion, achieve the best results taking into account such matters as (but not limited to) the techniques used and the overall aesthetic of the treated lips. The decision of the panel of judges will be made on a majority basis (so the decision does not have to be unanimous) and will be final.
5. Eligibility.
5.1 In entering the competition, You confirm that you are eligible to do so and are eligible to claim any prize You may win. The Promoter reserves its right to require You to provide proof that you are eligible to enter and win the competition.
5.2 The competition is open to all individuals resident in the United Kingdom who are medical professionals aged 18 or over registered with the Promoter in the United Kingdom. The following are not permitted to enter this competition: (a) employees of the Promoter or any of its group companies; (b) employees of agents or suppliers of the Promoter or its group companies, who are professionally connected with the prize draw or its administration; or (c) members of the immediate families or households of (a) and (b) above; or (d) any person that is not resident in the United Kingdom.
5.3. Any images and materials submitted by You as part of the competition must comply with these terms and conditions including, but not limited to, clause 10.2 and clause 11.2.
5.4. There is a limit of 10 entries that can be made per entrant. The first 10 eligible entries will be the ones that are entered into the competition and any entries submitted over this maximum amount will be automatically disregarded.
5.5 The Promoter's decision in relation to a person's eligibility to enter this competition shall be final.
6. The Prize
6.1 Prizes will be given to three winners who will be ranked by the judges to have won either first, second or third place. There is one of each prize available to be won as follows:
a) First place prize:
One entry ticket for the winner to attend the Promoter's World Expert Meeting in Barcelona which will be held from 3 November 2022 to 5 November 2022 (or such other alternative dates as the Promoter may notify the winner of), economy return flights (of an airline of the Promoter's choice) from any UK airport to Barcelona (BCN) airport (subject to availability), 2 nights accommodation (including any applicable tourist taxes) on 3rd and 4th November 2022 (or any other alternative dates notified by the Promoter to the winner) at a hotel in Barcelona specified by the Promoter, transfers of a nature specified by the Promoter to and from the airports, entry to the Gala dinner (and entertainment during the dinner) and all food and beverages reasonably consumed by the winner (but not any other third party) at the event other than on Thursday evening when the winner shall be spending time at their own leisure and not in the company of the Promoter (and subject to the production of valid receipts for such expenses upon request by the Promoter)


The prize does not include travel insurance, spending money, taxes (other than tourist taxes on accommodation), any entertainment not set out in clause i) above or personal expenses. Any other costs incurred in addition to those set out at clause i) above or that are incidental to the fulfilment or enjoyment of the prize are the responsibility of the winner.


The winner will be solely responsible for ensuring that they are available to travel to the event and hold a valid passport, any necessary visas and travel documents for the prize in question on the travel dates specified.
b) Second place prize:
1 box of MaiLi Precise (4 x 1ml) and 1 box of MaiLi Define (4 x 1ml).


Free entry for the winner and 5 of its delegates from the winner's clinic to a MaiLi Experience event held at 30 Euston Square, London (or such alternative venue as the Promoter may specify) which includes watching three live expert demonstrations of MaiLi treatments and the opportunity to learn advanced techniques and discover top tips on using the MaiLi product. Food and beverages will be provided to the winner and its delegates at the MaiLi experience for free of charge. Dates are to be confirmed by the Promoter and it is the winner's sole responsibility to ensure that it and its chosen delegates can attend the event on the specified dates (and the Promoter will not be liable to the winner in any way if it or any if its chosen delegates are unable to attend the event). Travel and all other costs and expenses relating to the winner and its delegates' attendance at the event are not included in the prize and are the sole responsibility of the winner.


A MaiLi in-Clinic experience. A Promoter trainer will attend the winner's clinic at a time and date to be agreed between the Promoter and the winner (or on such time and date to be decided by the Promoter acting reasonably) to provide a free of charge hands-on training including supervised injecting training to a maximum of five (5) delegates which can be selected by the winner (subject to such delegates holding the necessary qualifications and having complied with any other requirements of the Promoter)
c) Third place prize:
2 boxes of MaiLi Precise (4 x 1ml) and 1 box of MaiLi Define (4 x 1ml).
6.2 Prizes are subject to availability. There is no cash alternative for the prizes. The Promoter reserves the right at its complete discretion to substitute a prize with a prize of equal or greater monetary value.
6.3 The prizes are not refundable, negotiable or transferable.
6.4 The Promoter will cover the standard delivery costs of any prizes to the winner (where applicable) but will not be responsible for the prize (or any part of any prize) being lost, damaged or delayed in the delivery process.
7. Winners.

7.1. The winners of the competition will be contacted via Instagram within 30 calendar days of the Closing Date (or such later date as the Promoter may determine and give notice of via its Instagram page). If a winner cannot be contacted or does not claim their prize or fails to demonstrate that they are eligible to enter and win the competition each within 7 calendar days of notification, the Promotor reserves the right to withdraw the prize from that winner and select a replacement winner.
7.2. The decision of the Promoter is final and binding and no correspondence or discussion will be entered into.
7.3 The Promoter does not accept any responsibility if a winner is not able to take up the prize.
7.4 Unsuccessful entrants will not be notified.
8. Use of Promoter's Products
8.1 You hereby confirm that prior to performing any treatment or procedure on a patient in connection with the competition that you have:
obtained the informed consent of the relevant patient to perform the treatment and further that You have obtained the necessary and signed consent of such patient to use images of the treatment, including those that may identify the patient, for the purposes of entry into this competition and any other purposes for which the Promoter is permitted to use Your competition entry pursuant to clauses 10 and 11 below (and will provide a copy of such consents to the Promoter promptly upon request); and


considered all treatments available and have concluded that MaiLi is the most appropriate treatment for the patient in the particular circumstances.
8.2 Where a prize includes any of the Promoter's products such as, but not limited to, MaiLi Precise or MaiLi Define (a "Product) then the winner of those prizes shall comply with the provisions of clauses 2 to 8.10.
8.3 The winner shall be responsible for complying with all laws and/or regulations governing any use of a Product by or on its behalf.
8.4 The winner shall ensure that it does not do anything at any time in connection with a Product which may damage in any way our reputation and/or the reputation of the Product.
8.5 The winner shall not use the Product unless it or its designated personnel have attended all technical and other training sessions provided by us as we reasonably require them to attend in relation to the Product and the winner shall at all times have sufficient, competent, trained and properly supervised personnel using the Product.
8.6 Following delivery of the Product to the winner, the winner shall ensure that the Product is, at all times, stored in accordance with its labelled storage conditions and any other instructions provided by us from time to time.
8.7 The winner is not permitted to sell or transfer the Product to or allow the use of the Product by any third party (other than use by its designated personnel) under any circumstances whatsoever.
8.8 The winner hereby undertakes and warrants to the Promoter that:
the Product will only be used by medically qualified professionals (where relevant as required by the instructions for use ("IFU") or otherwise as notified by us from time to time depending on the type of Product) who are properly authorised to receive and administer the Product:the Products will be used in accordance with the IFU; and


he/she will ensure that all patients are notified of all side effects associated with the Products and that a signed consent form is obtained from the patient prior to treatment, which clearly details all potential side effects and explains the proposed treatment and other alternatives, so that the patient is in a position to be able to give informed consent.
8.9 The winner shall immediately upon becoming aware of any complaint or issue relating to the Product:
give the Promoter written notice of the details of the matter within two (2) business days of becoming aware of the issue via email to quality@sinclairpharma.com; and


give the Promoter access to and allow copies to be taken of any materials, records or documents as we may require and procure that you have all relevant permissions to enable us to do so; and


if requested in writing, allow the Promoter to have exclusive conduct of any proceedings and take any action that we require to defend or restrict the matter, including using professional advisers nominated by us; and


not admit liability or settle the matter without our written consent.
8.10 Subject to clause1, to the fullest extent permitted by law, the Promoter makes no representation or 9 below warranties of any kind with respect to the Product, express or implied, written or oral, including any implied warranty of merchantability, suitability or fitness for a particular purpose and all warranties, representations and conditions implied by law are excluded to the maximum extent permissible.
9. Limitation of liability.
9.1. Insofar as is permitted by law, the Promoter, its group companies and distributors will not in any circumstances be responsible or liable to compensate You or any third party or accept any liability for any loss, damage, personal injury or death occurring as a result of taking up the prize except and to the extent where it is caused by the negligence of the Promoter, its group companies or that of their employees. You must notify us immediately if You suspect that the prize is in any way defective or unsafe. Your statutory rights are not affected.
9.2 The Promoter and its group of companies and distributors does not accept responsibility for network, computer, hardware, software failures or technical failures of any kind, which may restrict or delay You submitting an entry by the Closing Date.
10.Ownership of prize draw entries and intellectual property rights.
10.1. You agree that any images submitted by or on Your behalf as part of the competition are original works, are not defamatory and do not infringe any third party intellectual property rights and there are no agreements in place which restrict or prevent the images and/or materials from being submitted and used as part of this competition.
10.2. By submitting Your entry, You agree and hereby consent to allow the Promoter and any member of its group to use your name, details and photo (and any accompanying material submitted as part of Your entry) on any media (whether now known or invented in the future) for advertising and publicity purposes in relation to this competition (or in response to any enquiry we receive as referred to in clause 11.4) and for any other reasonable promotional purpose, without additional remuneration and You agree to grant the Promoter a non-exclusive, royalty-free, worldwide, irrevocable, transferable licence, for the full period of any intellectual property rights in Your competition entry and any accompanying materials, to use, display, publish, transmit, copy, edit, alter, store, re-format and sub-licence Your competition entry and any accompanying materials for such purposes.
11. Publicity and personal information.
11.1. Without prejudice to, and in addition to our rights pursuant to, clause 10, Your personal data will be used for the purpose of the Promoter administering the competition including providing your personal data to our judging panel to select the winners and announcing the winners, to provide you with future marketing information about the Promotor's products and in accordance with clause 12.4 below.
11.2.Each entrant agrees that, pursuant to the Data Protection Act 2018 they have obtained the necessary consent of the individuals featuring in any images submitted by him/her as part of the competition.
11.3. The Promoter will contact You to request your consent in the event that it wishes to use any of Your images for any marketing or publicity purposes not already permitted by clause 10 and/or this clause 11.
11.4 The prize winners' name and county can be obtained for a period of one month after the notification date, by writing to us at Head of Marketing, Sinclair, 30-32 Whitfield Street, London, W1T 2RW stating the name and date of the competition.
12. General.
12.1. If there is any reason to believe that there has been a breach of these terms and conditions, the Promoter may, at its sole discretion, reserve the right to exclude You from participating in the competition.
12.2. The Promoter reserves the right to suspend, cancel, or amend the prize draw where it becomes necessary or the Promoter chooses to do so.
12.3. This competition is in no way sponsored, endorsed or administered by, or associated with, Instagram.
12.4. In addition to using particular information as set out in clause 11.1 and 11.4, where applicable, information provided by You in entering this competition will be used, stored and otherwise processed in line with the Promoter's Privacy Policy which can be found at: Privacy Policy - Sinclair Corporate Global. Please ensure You have read this privacy policy before entering this competition.
12.5 These terms and conditions shall be governed by English law, and the parties submit to the exclusive jurisdiction of the courts of England and Wales.