The new Expert's Guide from
MaiLi
is here: Written by
professionals for professionals
Confidence comes with every copy
MaiLi's deluxe portfolio of advanced hyaluronic acid (HA) fillers is fast becoming the natural partner for gifted healthcare practitioners, as it supports and enables clinicians to refine their craft with precision and care with the finest Swiss science.​
The MaiLi Expert's Guide has been carefully put together by world-class professionals for professionals. In this first edition, the guide takes physicians through some of the safest and most effective techniques for the treatment of the periorbital* and perioral areas.
Request a Copy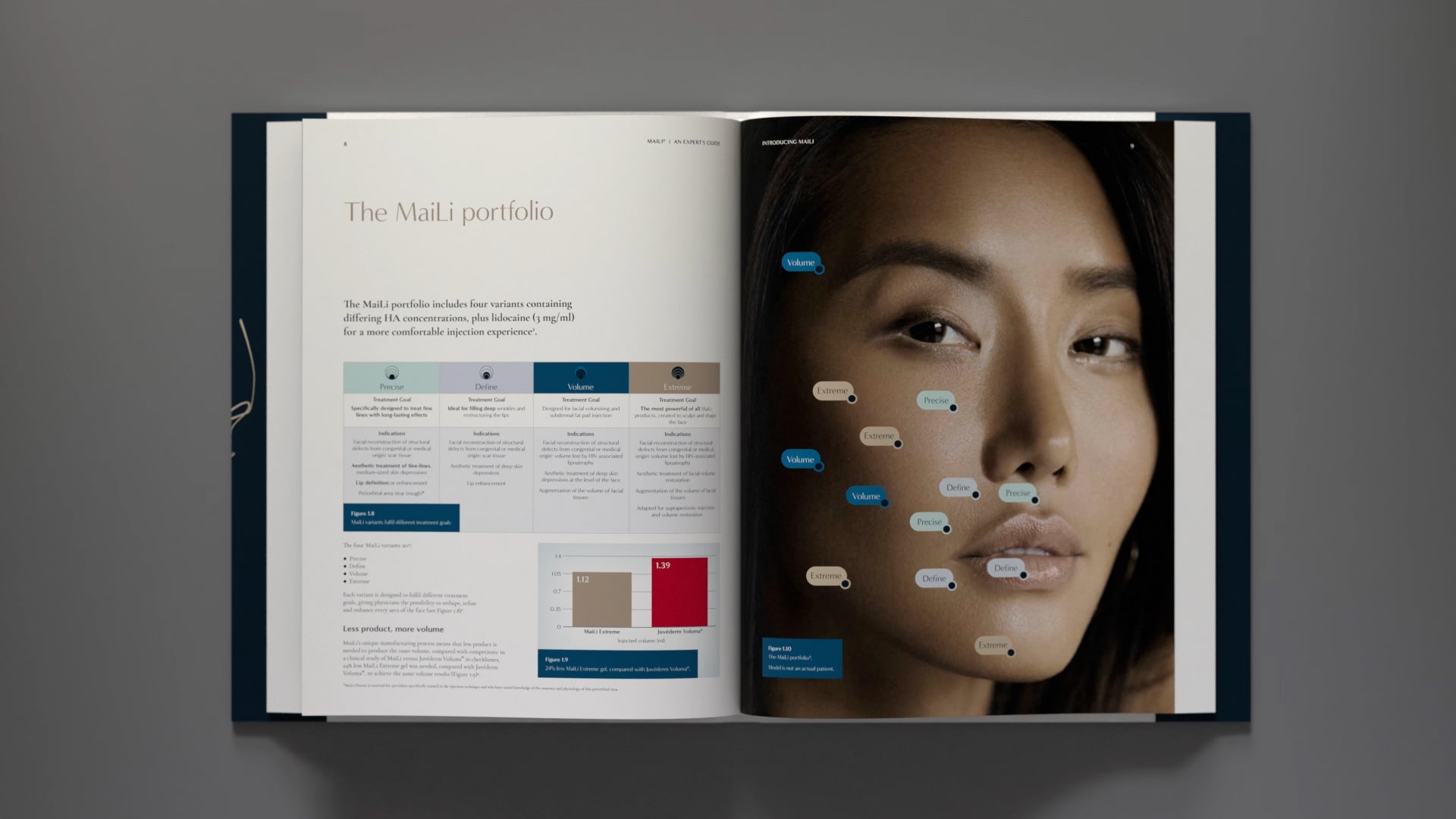 Inject even more wisdom into your practice
Not only does the MaiLi Expert's Guide share the latest in MaiLi innovation and injection techniques, it covers facial anatomy and the consequences of ageing, best practice on patient preparation and avoidance and management of complications and adverse events.​
In addition to the book, augmented reality assets bring sections of the MaiLi Expert's Guide to life using 3D models of the anatomy of the face and animated injection techniques.
Discover More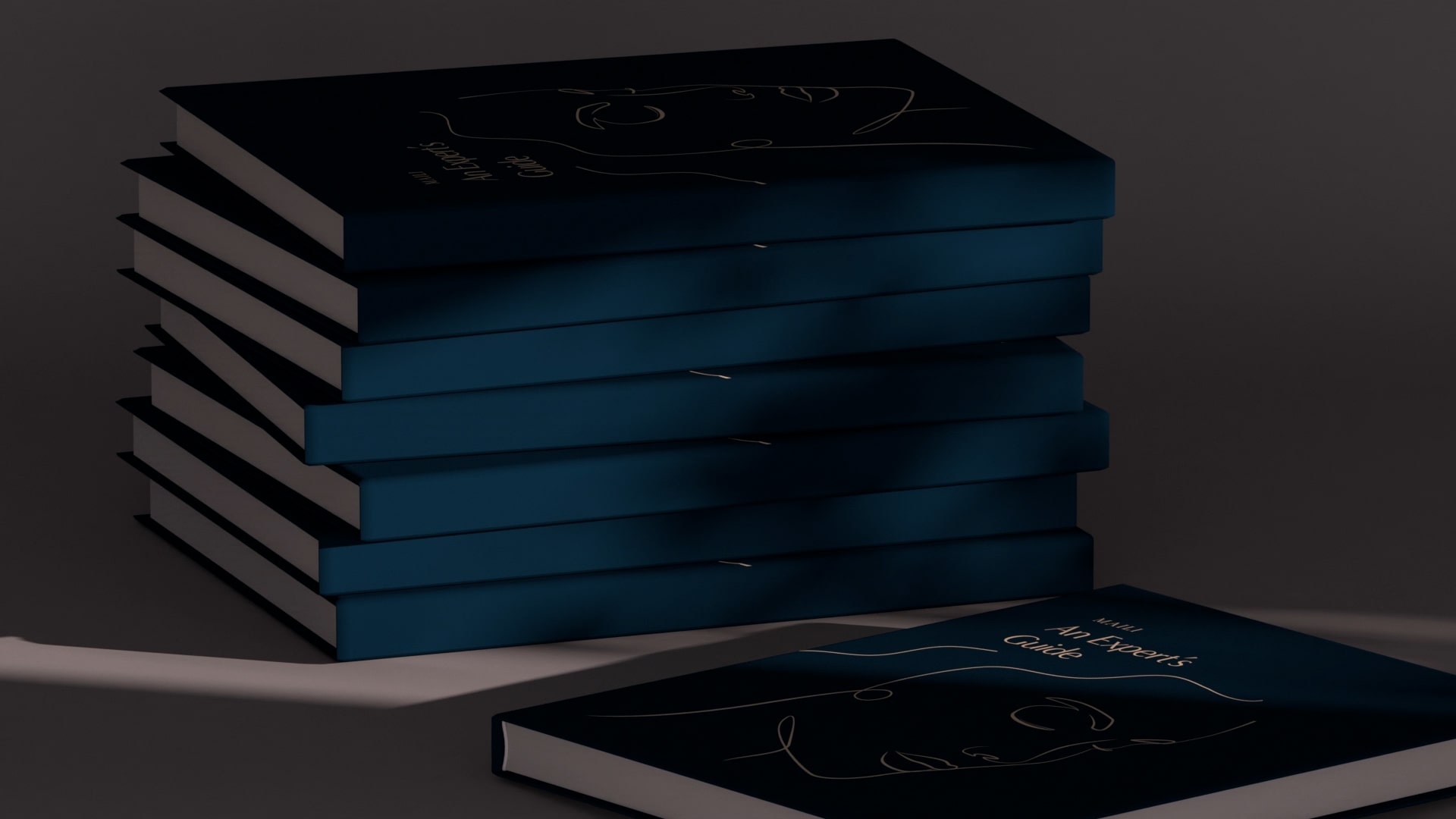 CONTENTS
Introducing

MaiLi

​

Anatomy of the Face

​

The Ageing Process

​

Patient Selection and Preparation

​

Injection Techniques for the Periorbital Area

​

Injection Techniques for the Perioral Area

​

Combined Treatments

​

Adverse Event Management
Request a Copy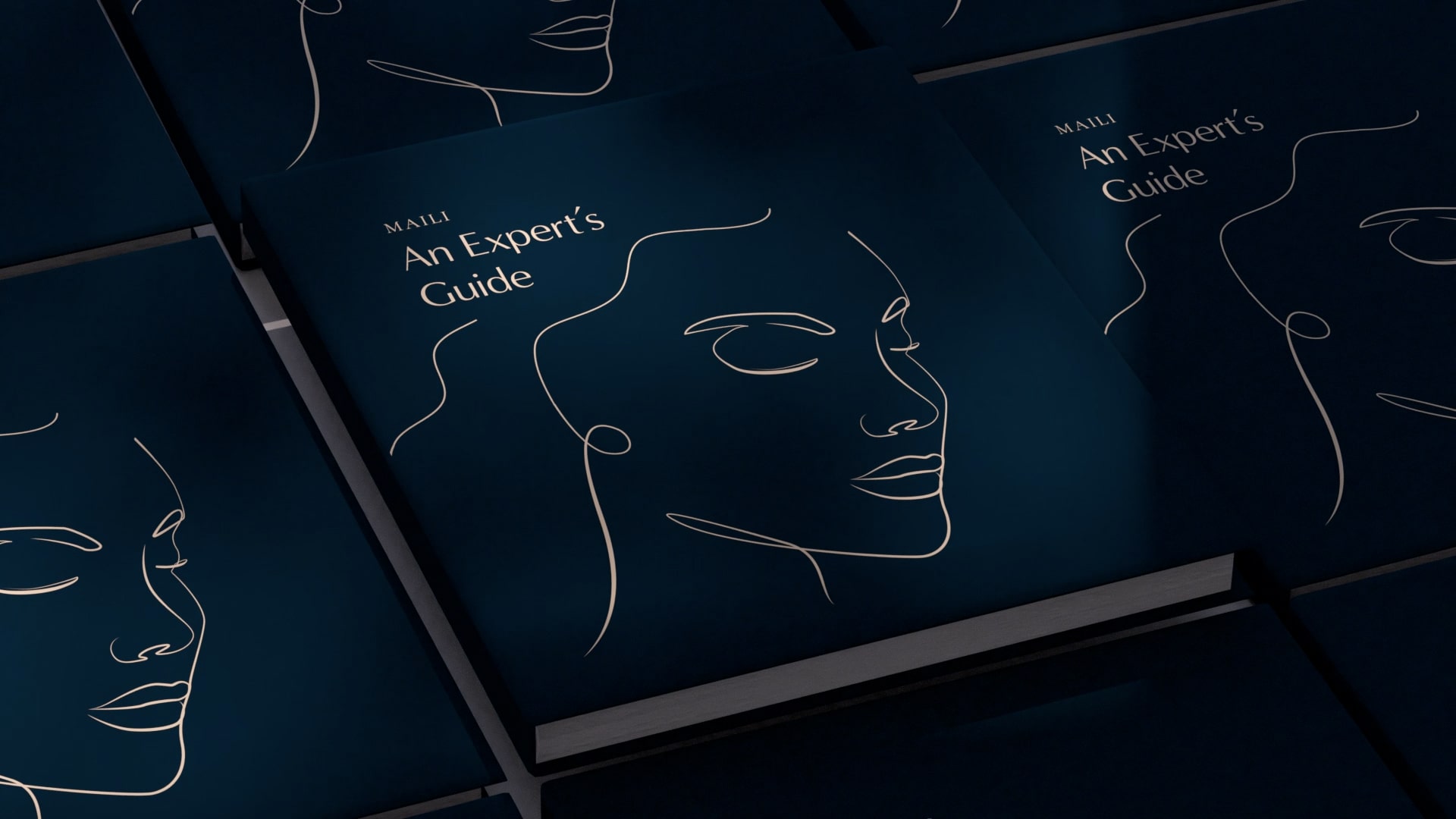 Our Expert's testimonials
Dr Franco Vercesi​, Plastic Surgeon,​ Italy​ ​
Dr Francisco de Melo​, Plastic Surgeon​, United Arab Emirates
Dr Paloma Borregón​, Dermatologist​, Spain​ ​
Dr Thomas Rappl, Plastic Surgeon, Austria​ ​
Dr Gerg Gauglitz, Dermatologist​, Germany
Prof. Ali Mojallal​, Plastic Surgeon​, France
Dr Maurizio Cavallini​, Plastic Surgeon​, Italy​
Dr Priyanka Chadha​, Plastic Surgery​, UK​
Marie-Odile Christen​, Scientist​, France
Dr Massimo Gianfermi​, Plastic Surgeon, France
Dr Lara Watson​, Maxillofacial Surgery Doctor, UK
Click the link below to download a preview of 'Chapter 2: Anatomy of the Face'
Fill the form below to request your MaiLi Expert's Guide:
*The application of MaiLi Precise in the periorbital area is reserved to specialists specifically trained in this technique and having sound knowledge of the anatomy and physiology for this area. Data on file.